Hogan Chiropractic Reviews
What Our Everett Patients Say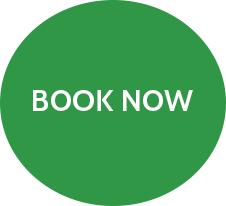 At Hogan Chiropractic we love when patients share with us their feedback and comments after chiropractic care. Please read our patient testimonials below to see what other people have achieved through their tailored treatment plans with us.
Share your stories too! Click here to send us your feedback so that we can help to spread the word about the benefits of natural Hogan Chiropractic care.
For more information or to schedule an appointment call or email us today.


Life without Pain
This place is one of a kind. Not only do I enjoy going here, but I look forward to it. I am greeted with a smile by Angie (most friendly person ever) at the front desk every time, with a "hello Jake!" Talk about feeling special. Dr. Hogan is also one of a kind. Every visit he is focused on me, and not getting through me and on to the next patient. He remembers everything about our previous conversations, such as golf or weekend plans, and then follows up on those talks the next visit.
After my adjustment I get to go and get a massage from Mel. She is great too! She is always positive and friendly. I enjoy our recipe swapping too.??As far as treatment goes, I was in a car accident a couple months ago, and barely able to go about my everyday activities without pain, not to mention cutting cycling and golf out of my life totally. I am now almost pain free. My everyday life is no longer restricted, I am able to golf, cycle, and more recently have taken on tennis. I feel great! Thank you Ballinger Village Chiropractic (Doc, Angie, and Mel)
– Jake K.
Got Me Back to Life
Outside the hustle and bustle of Seattle, they are very polite and helpful – especially with long commuter bus schedules! I hurt my back and had to go in to get a massage asap – saved me and I was able to get back to life right away. Thanks much Gang!
– Mad C.
Love Going Here!
They don't waste your time with long waits like a standard doctors office. The atmosphere is very comfortable and friendly. The care is thorough and effective. I bring my kids here and wouldn't do without it!
– Jennifer H.
Highly Recommend!
Dr. Hogan and his team come highly recommended. This staff is professional, friendly, and highly effective in their pursuit to maintain your overall health and alignment. I started visiting the office about 4 years ago while suffering from a pain in my shoulder. Thanks to Dr. Hogan, I am pain-free, and feeling 100%. I still visit Dr. Hogan to receive routine maintenance care. I also benefit from an occasional visit to the on-site massage therapist….and the amazing chair in the waiting area! The office is warm and comfortable. I trust Dr. Hogan and have recommended his services to many friends and family. I know he will exceed your expectations.
– Jill V.
Pleasant, Friendly & Knowledgeable
Dr. Hogan was a very pleasant, friendly and knowledgeable Dr. I was very comfortable having him work on my issue with my shoulder/arm. He listened to the issue I am having and worked with that. He informed me that I might be sore from the manipulation and not to worry. That was awesome because I was sore for a few days and that might otherwise have scared me away.
-Kimberly H.

Hogan Chiropractic Reviews | (425) 610-3796