Who We Help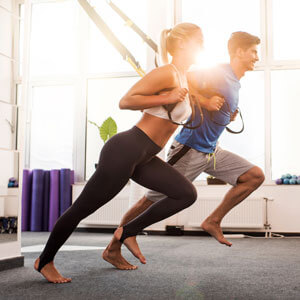 Dr. Hogan treats a broad spectrum of different health-related ailments and concerns. At Hogan Chiropractic, you'll get the time and attention you need to recover your well-being. Once you're feeling better, we'll teach you how to manage your health. Below, you can find a list of some of the common conditions we see.
Whiplash
Car accident victims are at high risk of whiplash, which is caused by the powerful forces of a collision. Even low-impact car accidents can leave you in pain days, weeks or months afterward. Dr. Hogan's advanced training includes certification in whiplash and brain injury traumatology. We'll get you out of pain quickly and make sure your discomfort doesn't return.
Headaches
Nearly everyone will suffer from a headache at some point during their life. Tight muscles or joint dysfunction cause the majority of headaches. By addressing both, we'll be sure to alleviate your headaches and stop them from plaguing you.
Athletes
Whether you're a weekend warrior, participate at a high school or college level or are an Olympic athlete, Dr. Hogan has the skills and training to assist you. With certification as a Strength and Conditioning Specialist and experience with IRONMAN® athletes, you can find a resolution to your sports injury or reach your best performance yet.
Neck and Back Pain
You probably associate chiropractic with neck and back pain, and for good reason. Dr. Hogan sees many people who have different types of neck and back pain, finding the cause of their concern and addressing the muscles and joints of the body for complete healing.
Find out what we can do for you. Contact us today! We offer complimentary consultations.
CONTACT US »


Hogan Chiropractic | (425) 610-3796